What we're reading:
Things to do:
NO MAN'S LAND: Inspired by a deaf mute Iranian farmer who spent 40 years hanging heavy stones from dead trees in protest of the White Revolution's land reforms, artist Darvish Fakhr examines ideas about space, boundaries and tension caused by power imbalance in this multimedia exhibition. Asia House (Marylebone), free, just turn up 10am-6pm, until 27 April
TASTER DAY: Try your hand at crafting, ceramics, or even Chinese at the Greenwich Adult and Community Learning Open Event. If that leaves you hungry for more, tutors will be on hand for a natter about which of their courses could work best for you. Greenwich Park Centre, free, book ahead, 10am-8pm
WESTERN FRONT: The final year of the first world war saw some its most decisive battles take place over the 400+ mile stretch of land known as the Western Front. Drawing on fresh evidence, Dr Jonathon Boff challenges widely-held cultural myths surrounding these conflicts and and puts forth new interpretations as to their impact on modern warfare. The National Archives (Kew), from £4, book ahead, 2pm-3pm
LADIES OF CHISWICK: Discover the women who made Chiswick House and Gardens what it is today. Curator Dr Esmé Whittaker explores the lives of Lady Burlington and Georgiana, Duchess of Devonshire, as well as their influences on the iconic 18th century Palladian villa. Afterwards, you'll have the chance to have a nose around the Grade I listed property yourself. Chiswick House (Chiswick), £25, book ahead, 2pm/7pm
UNDERGROUND ART: Professional mourners (yep, that's a thing) from 11 countries enact rituals of grief and lamentations in a secret subterranean space beneath Islington Green. Take a look at An Occupation of Loss — the first performance piece by acclaimed artist Taryn Simon, following her sellout session in NYC. Islington Green, £20, book ahead 6pm-10pm, until 28 April
HOLLOW HOTEL: Check in to the hotel of your nightmares at this totally immersive psychological horror adventure. Inspired by the real-life exploits of America's first and most terrifying serial killer, H.H.Holmes, The Hollow Hotel invites you to its grand re-opening. The Biscuit Factory (Bermondsey) £43, book ahead, 6pm-10.30pm, until 22 April
FOLLOWING FRANKENSTEIN: Just like its monstrous antihero, the tale of Frankenstein is still well and truly 'alive!' 200 years after Mary Shelley's Gothic classic was first published, ex-Arts Council Chair Christopher Frayling traces its journey from limited edition literature into the bloodstream of contemporary culture. £12, book ahead, 7pm-8.30pm
POITÍN TASTING: Having been banned for an impressive 336 years, the spirit once known as Irish moonshine is now coming back in a big way. Sample poitín while Dave Mulligan, founder of small batch distiller Bán Poitín, tells you all about its colourful history. Nuala (Shoreditch), £5, book ahead, 7pm-8.30pm
TOILET HUMOUR: Six inebriated millennials struggle to make sense of the world from the ladies loos in a nightclub. Nope, this isn't you flashing back to your last big night out — it's Dames, Charlotte Merriam's gloriously rude debut play that takes a very much unfiltered look at female quarter life crises. Pleasance Theatre (Islington), from £13, book ahead, 7.30pm, until 29 April
FERNS AND FRIENDS: Who doesn't love a bit of free stand up? Angel Comedy Club founder Barry Ferns presents a selection of his favourite comics playing some longer sets. Make sure you get in there early to score the best seats. The Camden Head (Islington), free, just turn up, 8pm-9pm
Good cause of the day
Splash out on a star-studded night of champagne, canapés and a celeb-spotting at this spectacular fundraising event for Chickenshed — a unique charity that provides opportunities for young people to access the performing arts. If you can't make it, you can still get involved by sponsoring a seat at their North London theatre, or simply by donating directly. ITV Studios, £150, book ahead, 7pm
Fun things to do with our friends and sponsor Funzing...
London is a city of incredible transformation. With structural remains that date back to ancient history still in existence, this unique walking tour takes in Lost London in all its former glory. From the Titanic booking office to the graveyards of man's best friend, you'll discover the weird and wonderful places that used to exist in the capital but are now only committed to memory. Using old photographs, newspaper cuttings and stories from the past, you'll be amazed at what has largely been written out of our history books... Get tickets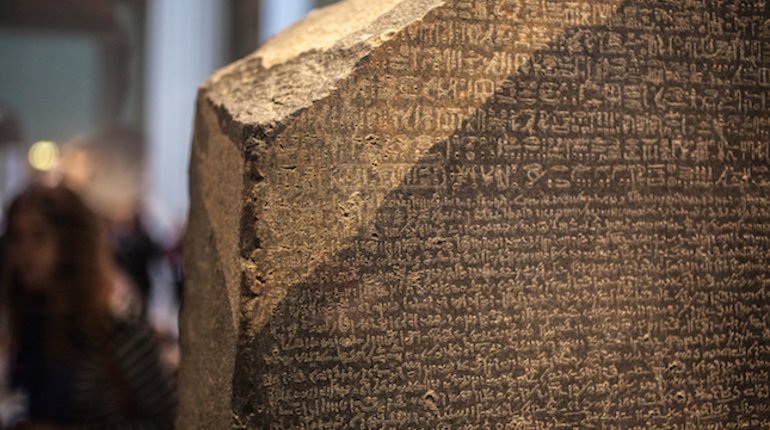 Track the journey of humanity through this tour around the British Museum. The tour aims to help you understand why the world is the way it is, and show how humans learned to question absolutely everything. Get tickets
Whether you're a pre-grated cheddar sprinkler or mimolette fan, this cheesy walking tour will delight your senses. Starting off at a cheese counter in Mayfair that has been serving for more than 300 years, you'll tour the city's best dairy delights - including Fortnum & Mason, where the royals get their fix. Get tickets
How well do you really know London? Visit the streets that inspired Harry Potter locations and see London's most superstitious hotel. On Matt's tour you will explore hidden places and discover stories unknown to even the most knowledgeable of Londoners. Get tickets