Some hae meat and canna eat, / And some wad eat that want it, / But we hae meat and we can eat, / And sae the Lord be thankit.
Been brushing up on your Selkirk Grace? Burns Night is fast approaching, so we've gathered together the best places to honour the poet with a dram.
The Narrowboat
Raising the stakes from Burns Night dinner to Burns Night Banquet, the Narrowboat in Islington is offering five courses and poetry recital — along with whisky sampling and canal views. When you consider the whisky matching for each course, it's one of the better value Burns Night dinner options we've found.
Date: 25 January
Price: £40 a head for the set menu. Contact the pub for reservations.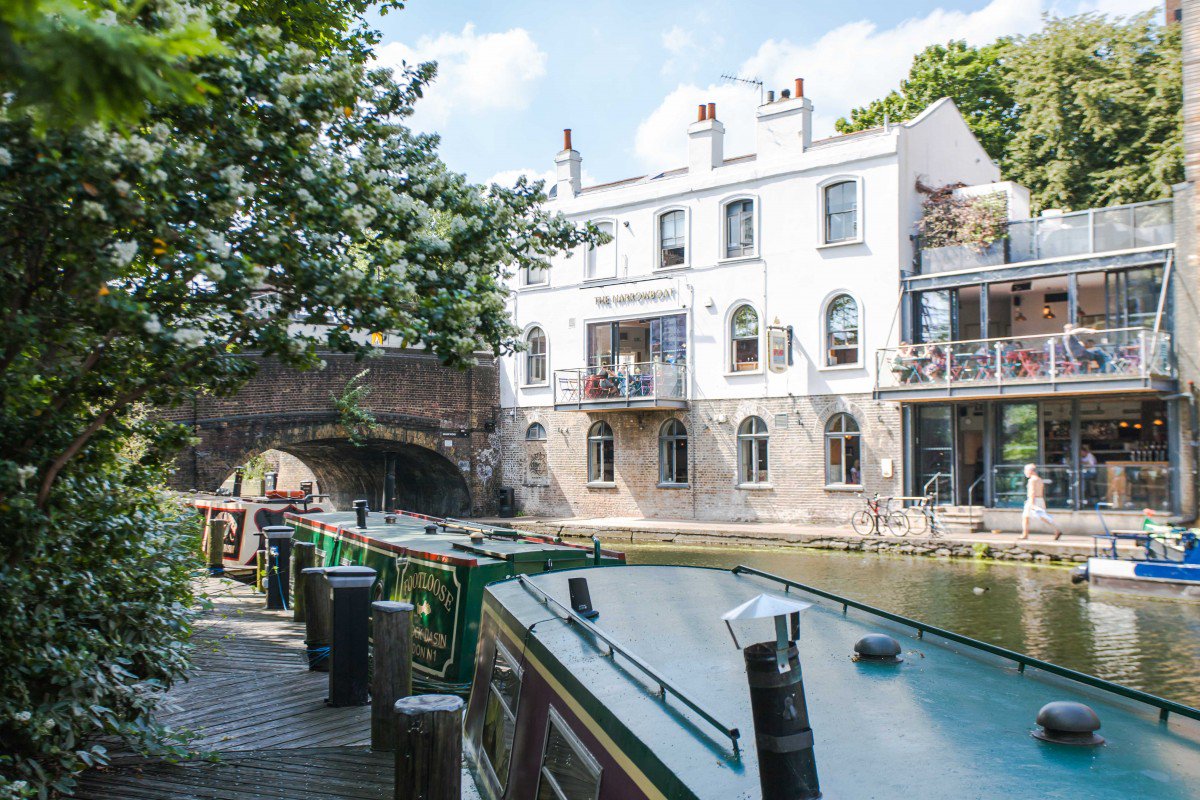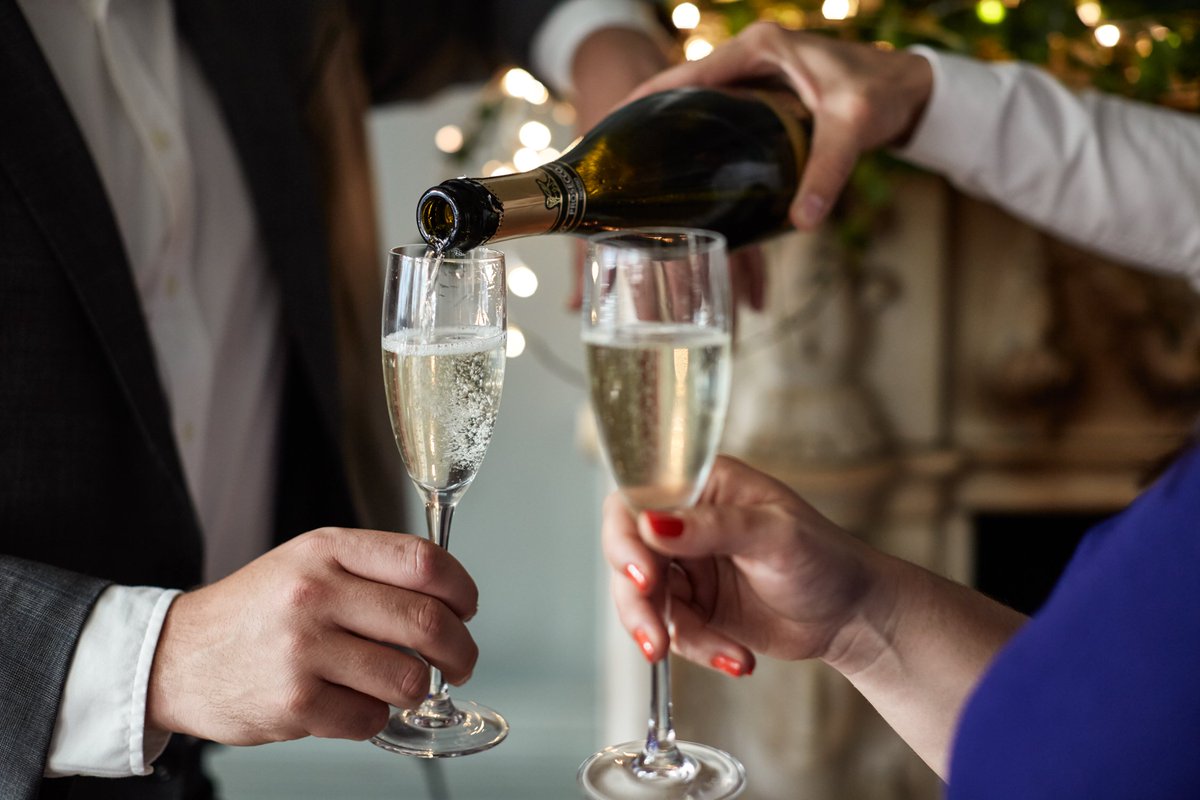 York & Albany
They've gone trad for Burns Night at this Gordon Ramsay restaurant in Camden, with a set menu of smoked salmon, cock-a-leekie soup, and haggis, neeps and tatties. There's cranachan for dessert, and extra Scottish cheese available if four courses just aren't enough.
Date: 25 January.
Price: £40 a head, and an extra £20 for optional whisky matching.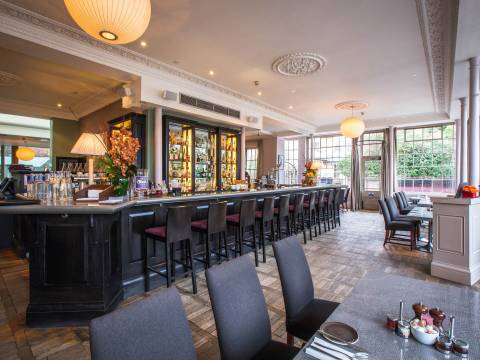 The Ceilidh Club at Hammersmith Town Hall
Why go with a fairweather ceilidh group, cropping up just on Burns Night? The Ceilidh Club are stalwarts of London's Scottish dancing scene, hosting regular ceilidhs in Camden. Their Burns Night events rack it up a notch, with a bigger venue, a buffet, dancing, piping in the haggis, and more dancing. There's the opportunity to take back the mic, with guests invited to get in contact if they'd like to recite a Burns poem or song. And they don't restrict themselves to just the one night, with five dates to keep the spirit alive over January and into February.
Date: 19, 20, 26 and 27 January, and 3 February.
Price: £36.50, buy tickets through the Ceilidh Club.
Hix
The Hix Burns Night menu, available at the Soho restaurant and Hix Oyster and Chop House, includes blackface haggis and neeps. Opinion is divided on the truest recipe for stovies - a Scottish dish of potatoes, meat, onions and anything else you might need to use up - but you can expect the Hix interpretation to be a high-end take on comfort food. Ditto the desserts: cranachan with poached rhubarb.
Date: 25 January
Boisdale of Bishopsgate
The Boisdale restaurants are going all-out whisky for Burns Night, with bagpipes, haggis and drams in steady supply across their four London venues.
Dates and prices vary across the restaurants - we like the look of the Bishopsgate menu, at £45 a head, running from 25-27 January. But to weigh up your options and make a reservation, visit the website.
Deliveroo now from The City
Bread Street Kitchen
They're partnering with Balvenie for this six course dinner at Gordon Ramsay's Bread Street restaurant. There'll be haggis canapes, Highland venison, Clootie custard - and of course a lot of Balvenie malt whiskies, in dram and cocktail form.
Date: 25 January
Price: £95 a head.
Mac & Wild
Burns Week at Mac & Wild starts on 21 January, with a series of events and a Burns Night dinner on 25 January.
The Scottish team that brought you the Venimoo — venison and beef — burger is celebrating hard in the run-up to Burns Night this year, with a haggis-making masterclass on the 23 January (for £30 a head at the Devonshire Square branch) and a whisky and chocolate matching evening on 24 January (for £40 a head). On the big night itself, book into either of the restaurants for their Burns Night set menu, including haggis, neeps and tatties, venison, and sticky toffee pudding with whisky caramel ice cream.
Date: 25 January for the Burns Night dinner.
Price: £35 a head for the set menu, with an extra £30 per person for a menu of matching whisky.
Deliveroo now from Fitzrovia
65 Great Titchfield Street, W1W