What we're reading
Things to do:
WOW: Southbank Centre's Women of the World festival continues today with keynote speeches, installations, poetry, the WOW Market and more. See individual events for details. Until 11 March
LUNCHTIME CONCERT: The BBC Singers are on hand for this lunchtime concert which celebrates the work of two great composers; Claude Bebussy, and Ildebrando Pizzetti, who he inspired. Barbican, £14, book ahead, 1pm
LEIGHTON LATES: Leighton House Museum's monthly late night opening takes place tonight, giving visitors a chance to explore the building in a different atmosphere. Tickets include a complimentary drink, and there will be live music from the Meg Morley Trio. Leighton House Museum (Holland Park), £10, book ahead, 5.30pm-9pm
MUSEUM LATE: London Transport Museum stays open late tonight for an adults-only evening of talks, workshops and tours, all inspired by the golden age of the 1920s and 1930s. London Transport Museum (Covent Garden), £15/£12, book ahead, 6.45pm-10pm
BARGEE: 1964 film The Bargee is being screened on board an actual barge tonight. It follows a pair of cargo-carrying boats up the Grand Union Canal to Birmingham. Barge Fiodra (Paddington Basin), £10, book ahead, 7pm-9.30pm
BLOOD AND TEARS: Give yourself a bit of a fright on this horror walk, which covers execution sites, serial killers, conspiracy theories and secret tunnels. Age 12+. Barbican station, £12, book ahead, 7pm-9pm
ARAB COMEDY: Arabs are not funny, or so the saying goes. Tonight, a group of female Arabic comedians will prove that it's not true. On the line-up are British-Lebanese actress Isabelle Farah and Lebanese-American comedian Janine Harouni, MC'd by Esther Manito. Rich Mix (Shoreditch), £12-£15, book ahead, 8pm  
LIVE MUSIC: Having supported the likes of Elton John and Whitney Houston, and received praise from Stevie Wonder, it'll be a right treat to see soul singer Tony Momrelle performing live tonight. Hideaway (Streatham), £17.50, book ahead, doors 7pm, show 9pm
IN YOUR HEAD: Get ready for a night of inspiring spoken word and musical performances, courtesy of It's In Your Head. The night aims to tackle the stigma of mental health within the black community. Gerry's Bar, (Stratford), £10, book ahead, 7pm-11pm
Good cause of the day:
Whether you've got killer moves or two left feet, get your dancing shoes on for tonight's charity ceilidh, raising money for Crisis. St John's Church (Waterloo), £12, book ahead, 7pm-9.30pm
Fun things to do with our friends and sponsor Funzing...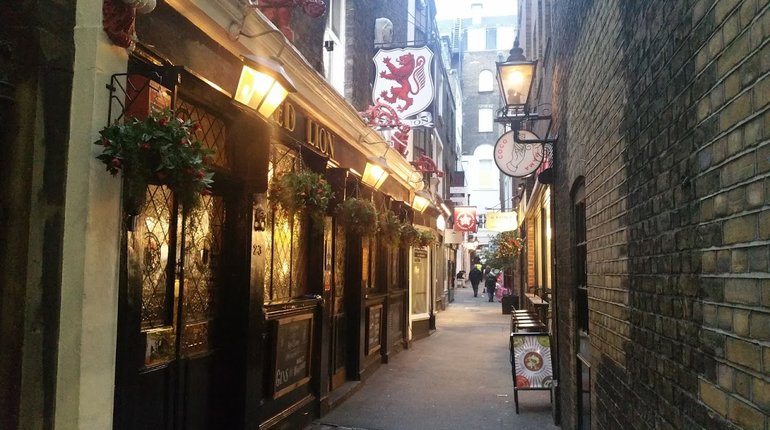 London is a city of incredible transformation. With structural remains that date back to ancient history still in existence, this unique walking tour takes in Lost London in all its former glory. From the Titanic booking office to the graveyards of man's best friend, you'll discover the weird and wonderful places that used to exist in the capital but are now only committed to memory. Using old photographs, newspaper cuttings and stories from the past, you'll be amazed at what has largely been written out of our history books... Get tickets
Take to the waters and glide about in this beginner paddleboarding session. By the end of it, you'll be standing up and paddling solo, and there's plenty of help on hand to improve your technique. Change of clothes required. Get tickets
Whether you're a pre-grated cheddar sprinkler or mimolette fan, this cheesy walking tour will delight your senses. Starting off at a cheese counter in Mayfair that has been serving for more than 300 years, you'll tour the city's best dairy delights - including Fortnum & Mason, where the royals get their fix. Get tickets
Track the journey of humanity through this tour around the British Museum. The tour aims to help you understand why the world is the way it is, and show how humans learned to question absolutely everything. Get tickets