What we're reading
Things to do:
VISIONS OF ZAMBIA: Oil painter Tim Benson's latest exhibition is rather niche, displaying portraits of Zambians with eye conditions such as cataracts and squints. Mall Galleries, free entry, just turn up, 12-17 March
THE LONG SEASON: As part of the Human Rights Watch Film Festival, Barbican Cinema is screening The Long Season. The documentary looks inside Madjal Anjar, a Syrian refugee camp in Lebanon, and is followed by a discussion. Barbican, £12, book ahead, 6pm
LONDON'S ORCHARDS: Not many people put London and orchards together, but tonight you can learn about the history of London's orchards, the situation today, and the challenges of maintaining them. The Gallery (Cowcross Street), £12/£10, book ahead, 6.30pm-8pm
HISTORY MYSTERY: If you like finding out little-known facts, this archive mystery night will hit the spot.  There will be a chance to explore curated sets of 19th and 20th century records and materials including maps, photos, pamphlets and letters. Who knows what you'll discover. Bishopsgate Institute, £11/£7, book ahead, 6.30pm
CHORAL COMPETITION: This evening's concert is the culmination of a day of singing competitions for the national choral competition. There are two age bands, under-12s and under-18s. Southbank Centre, £21-£31, book ahead, 6.30pm (although ticket also entitles you to watch the competitions during the day)
SLOVAK DANCE: Here's something you've probably never done before... learn to dance traditional Slovak dance steps from a professionally-trained Slovak dancer. No experience necesary — all levels are welcome. Cecil Sharp House (Camden), £5, just turn up, 7pm-8.30pm
MAKING NEON: Create your very own neon-style artwork on canvas, using electro-luminescent wire. It's deceptively simple, and the kind folks from London Craft Club are there to walk you through. Drink, Shop & Do (King's Cross), £59, book ahead, 7pm-9pm
STORYTELLING: The theme for tonight's Spark Storytelling evening is competitive sides. Go along and tell your story about your own competitive side (it's OK, we all have one), or just kick back with a drink and listen to other peoples' stories. Hackney Picturehouse, £5, book ahead, 7.30pm
KEN CHENG: The British Library may not top your list of comedy venues, but tonight's show focuses on books. The first part is Ken Cheng doing his solo show, Chinese Comedian, followed by his literary sketch show, The Canon. The British Library, £12/£10/£8, book ahead, 7.30pm-9.30pm
Good cause of the day:
Book ahead for Wednesday's charity wine tasting. You'll try eight different wines from around the globe, guided by an expert, with money raised going to Bloody Good Period, an organisation committed to eliminating period poverty. Civil Service Club, £20, book ahead, 14 March
Fun things to do with our friends and sponsor Funzing...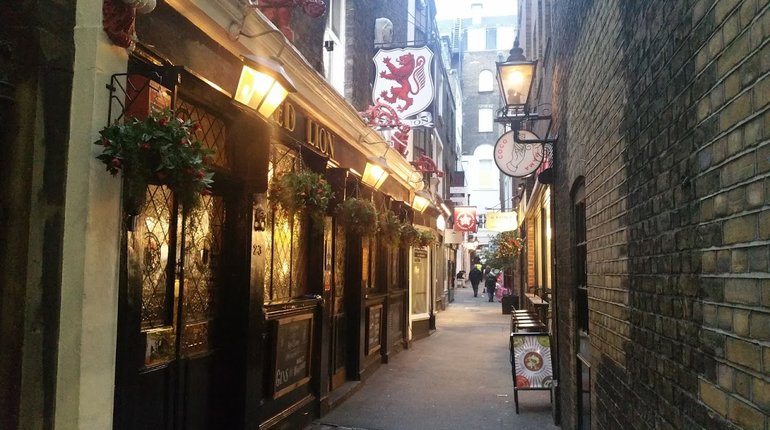 London is a city of incredible transformation. With structural remains that date back to ancient history still in existence, this unique walking tour takes in Lost London in all its former glory. From the Titanic booking office to the graveyards of man's best friend, you'll discover the weird and wonderful places that used to exist in the capital but are now only committed to memory. Using old photographs, newspaper cuttings and stories from the past, you'll be amazed at what has largely been written out of our history books... Get tickets
Take to the waters and glide about in this beginner paddleboarding session. By the end of it, you'll be standing up and paddling solo, and there's plenty of help on hand to improve your technique. Change of clothes required. Get tickets
Whether you're a pre-grated cheddar sprinkler or mimolette fan, this cheesy walking tour will delight your senses. Starting off at a cheese counter in Mayfair that has been serving for more than 300 years, you'll tour the city's best dairy delights - including Fortnum & Mason, where the royals get their fix. Get tickets
Track the journey of humanity through this tour around the British Museum. The tour aims to help you understand why the world is the way it is, and show how humans learned to question absolutely everything. Get tickets