What we're reading
Things to do:
CHARLES DICKENS: We love a bit of Charlie D so we're excited to see this new exhibition, Expectations of the Past, in which artist Louise Weir shows off her works inspired by Great Expectations. Charles Dickens Museum (Bloomsbury), included in museum admission, just turn up, 13 March-29 April
LUNCH CONCERT: Give your lunch break some purpose; head to this recital of chamber music performed by students from the college. Morley College (Lambeth), free, just turn up, 1.05pm-1.55pm
PARISH RECORDS: Ever wanted to trace your ancestors? Parish records are probably a good place to start — they were the most important unit of government for many years. Find our more at this lecture. National Archives (Kew), £4/£5, book ahead, 2pm-3pm
BRIDGET JONES: For a little light-hearted relief, join a Footprints of London guide for a walk through Bridget Jones's London, covering the books and films, and the differences between them. An ideal chance to dissect those niggling questions — why DID she fall for Daniel? — with fellow fans. Meet at Temple station, £10-£15, book ahead, 6pm-8pm
NAUGHTY NIPPLE TASSEL MAKING: Why spend your spare time decorating teapots when you could be making nipple tassels? There will be glitter, drinks and lots of teenage-style giggling. Drink Shop & Do, King's Cross, free, just turn up, 6pm-midnight
CONFESSIONS TO THE MIRROR: 2016 film Confessions To The Mirror animates re-stagings of artist Claude Cahun's black and white self-portrait and still–life photographs. Watch the film, followed by a discussion with its creator, Sarah Pucill.UCL Art Museum, £5, book ahead, 6.30pm-8pm
CAUGHT BY THE RIVER: For enchanting tunes and captivating storytelling, head to this film and music night taking guests below the surface of our waterways.  The Horse Hospital (Bloomsbury), £8, book ahead, 7pm
FEMALE PARTS: These three short monologues explore what it means to be a wife, a mother and an immigrant, and we're promised both tears of laughter and of emotion. Hoxton Hall, £18, book ahead, 7.30pm (and until 31 March)
MYSTERY PLAY: This play tells the real life story of the discovery of a woman's body in an elm tree by three children in 1943. The woman was never identified, and this play has used real police documents to try to solve the murder. The Space (Isle of Dogs), £12, book ahead, 7.30pm, 13-17 March
Good cause of the day:
Book ahead for this charity comedy night and open conversation, led by David Chawner. It aims to raise money and awareness for mental health and eating disorder charity BEAT. Goldsmiths' Student Union, free (donations encouraged), book ahead, 14 March
Fun things to do with our friends and sponsor Funzing...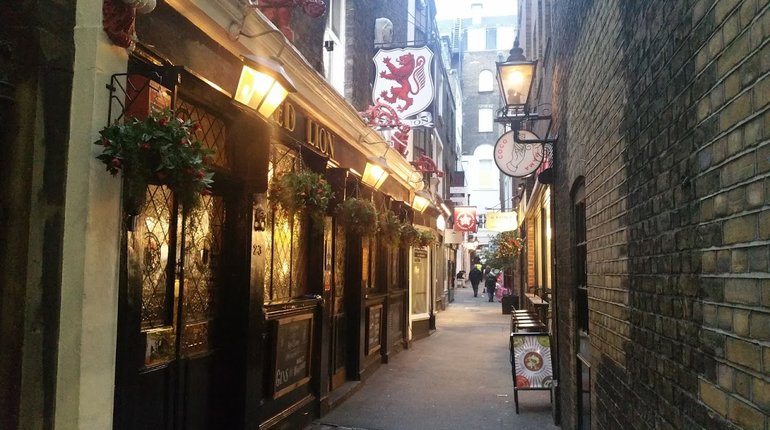 London is a city of incredible transformation. With structural remains that date back to ancient history still in existence, this unique walking tour takes in Lost London in all its former glory. From the Titanic booking office to the graveyards of man's best friend, you'll discover the weird and wonderful places that used to exist in the capital but are now only committed to memory. Using old photographs, newspaper cuttings and stories from the past, you'll be amazed at what has largely been written out of our history books... Get tickets
Take to the waters and glide about in this beginner paddleboarding session. By the end of it, you'll be standing up and paddling solo, and there's plenty of help on hand to improve your technique. Change of clothes required. Get tickets
Whether you're a pre-grated cheddar sprinkler or mimolette fan, this cheesy walking tour will delight your senses. Starting off at a cheese counter in Mayfair that has been serving for more than 300 years, you'll tour the city's best dairy delights - including Fortnum & Mason, where the royals get their fix. Get tickets
Track the journey of humanity through this tour around the British Museum. The tour aims to help you understand why the world is the way it is, and show how humans learned to question absolutely everything. Get tickets