What we're reading
What's going on with West Ham's fans — and what's likely to happen next?
The number of passengers on the tube continues to drop, with fare income expected to fall by £89m.
The existing railway network has been connected up with new Crossrail tunnels.
Things to do:
IRISH FOOD: Get all the culinary inspiration you need to cook up a St Patrick's Day feast at Borough Market. There will be cooking demonstrations showcasing the best Northern Irish delicacies. Borough Market, free entry, just turn up, until 17 March
BEER & CIDER FESTIVAL: Sadly, this is the last ever Drinker Festival as the venue is closing, so take the opportunity to drown your sorrows. Sup 150 real ales (all from London breweries) as well as imported beers ciders and perries, English wine and mead. Plus, there's a Tombola, charity book sale and pub quiz. Camden Centre (King's Cross), £4, pay on the door, various times, until 16 March
DYSPLA INTERNATIONAL MOVING IMAGE FESTIVAL: Dyslexic filmmakers have been hard at work creating this trippy-sounding installation, in which their films are played simultaneously, "projected onto smoke" which the audience listens to through a radio transmitter. The Crypt Gallery, £5, book ahead, various times, 14-18 March
MIDDLESEX STEM FESTIVAL: Make sure you're doing something geeky for British Science Week, like feeding Venus flytraps, playing Super Mario, or engaging in "semi-automated human-mediated semantic knowledge extraction to help fight against crime". Do all three at Middlesex Stem Festival. Middlesex University (Hendon), free, just turn up, 5pm-7pm
CAT NIGHT: A whole night dedicated to cats — yes, really. Learn how to look after your kitty from trained vets, nurses and bioscientists at this late night vet surgery, plus mini lectures from specialists. The Royal Veterinary College, Camden, free, book ahead, 5.30pm-10pm
WOMEN IN ART FAIR: Despite how many female art graduates there are, our galleries are full of men. Women In Art Fair is a new art fair, launching tonight, hoping to redress this gender imbalance and we're all for it. Gallery Elena Shchukina (Mayfair), free, just turn up, 6pm-8.30pm
CARICATURE MASTERCLASS: Whether you're a drawing novice or pro with a pencil, join this workshop led by award-winning illustrator and educator, Merlin Strangeway. You'll take inspiration from Rhythm & Reaction: The Age of Jazz in Britain exhibition to create your exaggerated portrait. Two Temple Place (Westminster), £15, book ahead, 6.30pm-8.30pm
MIDTOWN BIG IDEAS EXCHANGE: The fifth in this series of stimulating debates explores the divisive topic: London as a place to live. We reckon the comp drinks should only be served once the housing crisis is solved. Wallspace Clerkenwell, free, book ahead, 6.30pm-9pm
BOOK SLAM: A politically-charged literary night in a boxing hall, themed around the 'post-truth' era. Expect poetry, music, comedy and a talk on how to stop Brexit from Nick Clegg. Plus, food from Cult and books from Libreria. York Hall (Bethnal Green), £14, book ahead, 8pm
Good cause of the day:
Remember The Very Hungry Caterpillar AKA the greatest children's book ever? Well you can honour said caterpillar with The Giant Wiggle, a week's worth of fundraising events with all proceeds going to Action for Children. Register now, for some caterpillar fun, 7-13 May
Fun things to do with our friends and sponsor Funzing...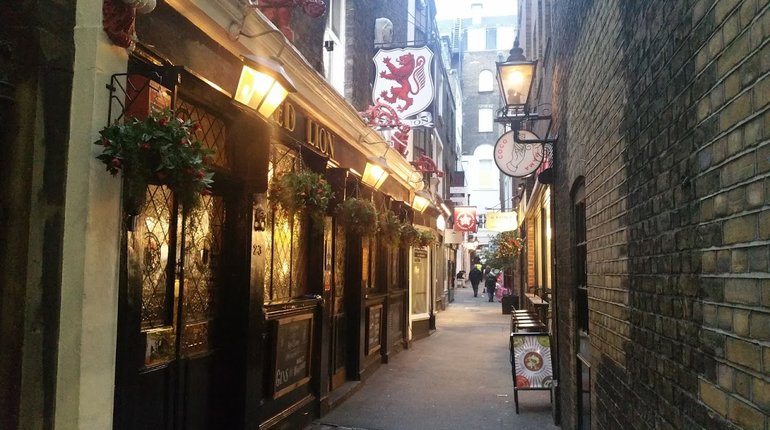 London is a city of incredible transformation. With structural remains that date back to ancient history still in existence, this unique walking tour takes in Lost London in all its former glory. From the Titanic booking office to the graveyards of man's best friend, you'll discover the weird and wonderful places that used to exist in the capital but are now only committed to memory. Using old photographs, newspaper cuttings and stories from the past, you'll be amazed at what has largely been written out of our history books... Get tickets
Take to the waters and glide about in this beginner paddleboarding session. By the end of it, you'll be standing up and paddling solo, and there's plenty of help on hand to improve your technique. Change of clothes required. Get tickets
Whether you're a pre-grated cheddar sprinkler or mimolette fan, this cheesy walking tour will delight your senses. Starting off at a cheese counter in Mayfair that has been serving for more than 300 years, you'll tour the city's best dairy delights - including Fortnum & Mason, where the royals get their fix. Get tickets
Track the journey of humanity through this tour around the British Museum. The tour aims to help you understand why the world is the way it is, and show how humans learned to question absolutely everything. Get tickets