This week is sponsored by Boxpark Croydon.
All week
DRY POWDER: US playwright Sarah Burgess's play Dry Powder is a sharp comedy about high finance. In a swift succession of punchy scenes it lifts the lid on the power struggles within a New York City private equity partnership who are about to buy a Californian luggage company. It's three stars from us. Hampstead Theatre, £10-£37, book ahead, until 3 March
JULIUS CAESAR: The most exciting thing about Julius Caesar is how the Bridge Theatre can transform itself into a mosh pit for a baying, howling, dancing crowd urged on by a thrashing band blasting the White Stripes' Seven Nation Army. It's not Shakespeare's easiest play, but the Bridge makes it very accessible. Bridge Theatre, £15-£65, book ahead, until 15 April
T-SHIRT: CULT, CULTURE, SUBVERSION: T-shirts: they are cheap, comfortable and there's a good chance you're wearing ones as you read this. But this humblest of garments has the most radical of histories. Go there and get the t-shirt. Fashion and Textile Museum, £9.90, book ahead, until 6 May
OCEAN LINERS: We board a ship expecting to do battle with our sea sickness, only to find ourselves swept into an opulent ballroom where passengers in finest evening wear enter via a sweeping staircase known as the grande descente. A P&O booze cruise to Calais this certainly ain't. Read our five-star review here. The V&A, £18, book ahead, until 17 June
GURSKY: Photographer Andreas Gursky has been chosen to re-open the Hayward Gallery following a refurbishment that lasted over two years, but felt like forever. The gallery wanted to go for a big re-opening so they've chosen an artist who loves to operate at a massive scale. We gave it four stars. Hayward Gallery, £16, book ahead, until 22 April
HALF TERM ACTIVITIES: Looking for ways to keep the kids entertained in London in half term? Take a look at our guide to all the excellent events and activities going on across town during the school holidays. Plenty of these things to do are free, or cheap, so keeping children happy needn't break the bank.
Monday 12 February
LASER TAG: Looking to get the kids outside this half term? Get them into the open air to play laser tag in the forest, the perfect way to get rid of any extra energy. Age 6+ — remember to wear suitable clothing. The View (Chingford), £10 for 40 minutes, £6 for 20 minutes, book ahead, 11am-4pm, until 14 February
HOW TO BE HUMAN: Trying to build a brand with humans not robots at its heart? Join this workshop, which will fill you in on the three behaviours the best brands are copying from popular people… as well as their ugly opposites. Museum of Brands, £21.11, book ahead, 6.30pm-9pm
FREE COMEDY: See the comedy stars of tomorrow at Diminishing Returns. Sketch, stand-up, and pretty much any other form of comedy goes here. This evening includes a special one-off 20 minute set from trio Darcy, Rooke and Hindes. The Ship, Borough, free, just turn up, 8pm-10pm
---
Sponsor message
Sushi school, pancake challenges and heart-shaped pizzas at Boxpark Croydon
You've heard of Boxpark Shoreditch, but did you know that everyone's favourite pop-up mall has made the leap south of the river? At twice the size of the original, Boxpark Croydon features a delectable range of food and drink favourites, making it the tastiest place to tuck in this half term.
Budding sushi chefs will enjoy Yo!'s bite-sized Mini Ninja Sushi School, teaching the art of sushi-making in an hour-long masterclass, while pancake fiends will delight in tackling The Breakfast Club's annual pancake challenge: devour 12 in 12 minutes, and you'll walk away without paying a penny!
This pop-up food mall makes for the ideal Valentine's date night, too: why not make it cheesy with Arancini's heart-shaped pizzas, or share a Lebanese hot tapas box from Lazeez? Boxbar will be serving up two-for-one drinks all night, meaning you won't have to splash the cash to make this Valentine's Day one to remember.
Stomach rumbling already? You can find Boxpark Croydon at 99 George Street, CR0 1LD. Click here to check out what's on, and make sure you get your fill of good food this February half term.
---
Tuesday 13 February
BIG PANCAKE PARTIES: There's nothing like indulging in a nutella and banana pancake (with extra thick double cream) for a good cause. A percentage of each of these pancakes sold will be donated to the Together Network to tackle food poverty. Creme de la crepe, Covent Garden and Wash House, free, just turn up, 10am- noon and all day
THE REAL OFFSIDE: Listen to football pros discuss the nights champions league games and ponder predictions before settling in for the Juventus Vs Tottenham and FC Basel vs Manchester City games. The complimentary prosecco will be flowing if you don't fancy splashing out on a beer, burger and bet ticket. Grosvenor Casino Golden Horseshoe (Queensway), free-£8.95, book ahead, 6pm-10.30pm
EX LIBRIS: Spend three hours with the devoted bibliophiles who frequent New York Public Library without leaving London. Just head to Bloomsbury to see a screening of this epic love letter to the library from Frederick Wiseman, which features conversations with the likes of Patti Smith and Elvis Costello. Bertha DocHouse, Bloomsbury, £12, book ahead, 6.30pm
THE ORGASM GAP: When it comes to gender equality, women aren't just lagging behind in the income department but in the bedroom department too. Tonight a panel of sexperts share their knowledge about the 'orgasm gap' and offer practical solutions to issues of intimacy. The Book Club, £11.07, book ahead, 7pm-9pm
THE BREAK-UP MONOLOGUES: Flying solo this Valentine's Day? Find solace in stories of other people's break ups as told during this comedy night hosted by Radio 4 regular, Rosie Wilby. She'll be joined by energetic performance artist Paula Varjack, Melbourn-born stand-up comic Sarah Bennetto and more. Poplar Union, Poplar, £7, book ahead, 7.30pm-9.45pm
LIVE THE DREAM: An unreleased secret production, a mysterious derelict building and a secret location. New company Hidden Theatre certainly aren't giving much away about their immersive production, but we're intrigued anyway. The Courtyard Theatre, Shoreditch, £10, book ahead, 7.30pm-10pm, until 17 February
Wednesday 14 February
ANTI VALENTINE'S AT VEUVE CLICQUOT: Share the love among your BFFs this Valentine's by booking a table for three or more at Granary Square Brasserie. Just quote 'soulmates' when booking to receive complimentary glasses of Veuve Clicquot Rosé on arrival. Granary Square Brasserie, Kings Cross, various prices, book ahead, 6pm-late, until 15 February
VALENTINE'S DAY VAGINAS: Tend to your muff this Valentine's Day by attending this talk with founder of the Vagina Museum Florence Schechter, who, alongside a panel of pussy experts will discuss the science, history and culture of, you guessed it, vaginas. The Royal Institution, £16, book ahead, 7pm-8.30pm
HISTORY SHOWOFFS: Expect laughs, nostalgia and facts aplenty at this Valentine's Day special featuring a solid lineup of historians, comedians and experts. Bishopsgate Institute, £9, book ahead, 7.30pm
COMEDY NIGHT: On what is already the most cringe-worthy day of the year, rising star of the European comedy circuit Gabby Killick performs Girlfriend From Hell alongside her ex boyfriends, Peter Merriment, Ryan Dalton and Zachary Paul Lawrence. What could possibly go wrong? The Wellington Pub (Fulham), £11.25, book ahead, 8pm
THEATRE OF THE NATURAL WORLD: Artist Mark Dion has travelled the world exploring the fragility of life and has recreated a set of habitats using natural and man-made specimens. We have no idea what to expect, but are desperate to see this. Whitechapel Gallery, £12.95, book ahead, until 13 May
Thursday 15 February
THE FOREST OF PHANTASMAGORIA: Swap clunky headsets of VR for a theatrical digital adventure showcasing the latest holographic technology. The Forest of Phantasmagoria promises mystifying creatures deep in an augmented woods. Intriguing stuff. The Vaults, Waterloo, £14.50, book ahead, 10.30pm-11.15pm, until 16 February
OH MY DOG! POP-UP: Ditched the animal products but craving comfort food of the meat variety? This Peckham pub has got your back with its new vegan menu, which includes the popular vegan hot dogs from Oh My Dog! The Nun's Head, £7, just turn up, 6pm-10pm, every Thursday and Friday until 16 March
FEATURED IN 15: There's no chance of any of these speakers waffling on, each only gets 15 minutes to wax lyrical on the theme of artistry and activism. Expect interesting chat from London's creative entrepreneurs. The Signal Pub, Forest Hill, £10, book ahead, 7pm
LIFE DRAWING GYMNASIA: Looking for your next life drawing class? The muscular poses and physical prowess of the models at The Life Drawing Gymnasia are bound to put your drawing skills to the test. Royal British Society of Sculptors, £25, book ahead, 7pm-9pm
Friday 16 February
HEART ART: Budding artists interested in matters of the heart are invited to bring art materials along and sketch the specimens housed in the Pathology Museum. Pathology Museum, £7, book ahead, 1.30pm-4pm
GALLERY LATE: Fancy having a portrait of you and partner done for posterity or just for laughs? Guest artists will be sketching loved up couples as part of this Valentine's themed-late. Dulwich Picture Gallery, £12, book ahead, 6pm-10pm
NATURE MORTE: With romantic clichés abound this week, Guildhall Gallery has gone in the opposite direction with this life and death-themed late. Join workshops in life drawing and flower pressing, listen to a talk on 'ethical taxidermy' and settle in for some Victorian-style entertainment. Guildhall Art Gallery, £15, book ahead, 7pm-10pm
AROUND THE WORLD IN 80 DAYS: Take a culinary tour around the world without leaving zone two. The five-course adventure from the Grub Club begins in Fogg's favourite Reform Club then hustle your way through the markets of Hong Kong, the enriching Bombay back street cafes and the spunky Japanese eateries. Secret location, £45, book ahead, 7pm-11pm, until 24 February
JAZZ VERSE JUKEBOX: This perfect blend of cracking spoken word and jazz improvisation, hosted by broadcaster and vocalist Jumoké Fashola should please the culture vultures out there. Hoxton Hall, £9, book ahead, 7.30pm-11pm
Saturday 17 February
THE ART OF HENNA: Learn how to mix henna paste before creating wonderfully intricate patterns on your own hands from Hackney Henna House founder Nora Aalit. Martello Hall (Hackney), £28, book ahead, 10.30am-1pm
CLASSICS DAY: Interested in knowing more about Ancient Greece and Rome? Book a place on this day-long course featuring talks, discussions and gallery trips from City Lit, the British Museum and UCL. And thankfully, you don't need to be fluent in Latin to attend. British Museum, £49, book ahead, 10.30am-4.30pm
SWING EAST: An old fashioned Valentine's Ball with plenty of hand clapping and energetic jiving to live tunes from Natty Congeroo and the Flames of Rhythm. Not got the moves? Join a swing dance class with Shag Pile on the night. Poplar Union, £10, book ahead, 6pm-midnight
CASA LOCA CLOSING PARTY: After 17 raucous years Proud Camden is closing its doors and moving on to pastures new. Tonight is one of the last Saturdays you can party Ibiza-style with Casa Loca. Proud Camden, £5.50, book ahead, 7pm
JACK ROCKS: The first 50 lads through Nambucca's doors nab themselves a free JD and Coke at this rock concert, with Twin Jackal headlining. Nambucca, Islington, £8, book ahead, 7.30pm-late
Sunday 18 February
SHOEMAKING WORKSHOP: Juta Shoes is a social enterprise which provides fairly paid work for east London women through bespoke espadrilles. Join them for a shoemaking workshop in a yurt heated with a log-burning fire. It's pricey but 10% of ticket sales go to the farm and profits support the charity's work. Spitalfields City Farm, £150, book ahead, 11am-2pm
THE GARRETS OF GOWER STREET: This tour will make you wish your family was as productive as the Garrett family, all active suffragettes with ground-breaking careers. Goodge Street Station, Bloomsbury, £10, book ahead, 2pm-4pm
Fun things to do with our friends and sponsor Funzing...
London is a city of incredible transformation. With structural remains that date back to ancient history still in existence, this unique walking tour takes in Lost London in all its former glory. From the Titanic booking office to the graveyards of man's best friend, you'll discover the weird and wonderful places that used to exist in the capital but are now only committed to memory. Using old photographs, newspaper cuttings and stories from the past, you'll be amazed at what has largely been written out of our history books... Get tickets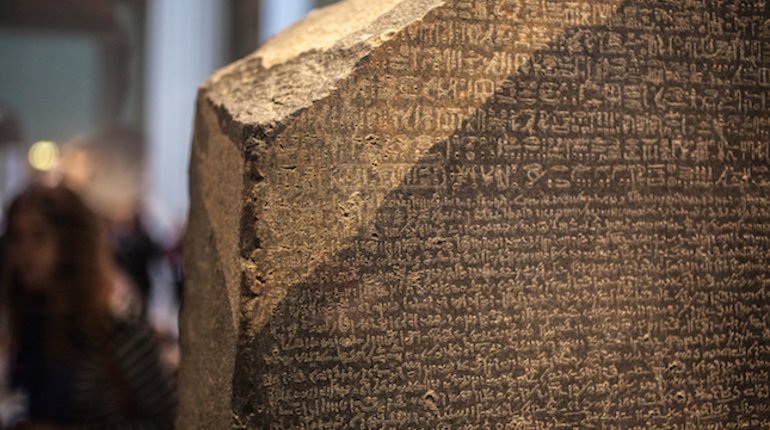 Track the journey of humanity through this tour around the British Museum. The tour aims to help you understand why the world is the way it is, and show how humans learned to question absolutely everything. Get tickets
Whether you're a pre-grated cheddar sprinkler or mimolette fan, this cheesy walking tour will delight your senses. Starting off at a cheese counter in Mayfair that has been serving for more than 300 years, you'll tour the city's best dairy delights - including Fortnum & Mason, where the royals get their fix. Get tickets
How well do you really know London? Visit the streets that inspired Harry Potter locations and see London's most superstitious hotel. On Matt's tour you will explore hidden places and discover stories unknown to even the most knowledgeable of Londoners. Get tickets