Things to do this weekend is sponsored by Chang Beer.
All weekend
COCOA RUNNERS: Sample rare, single-origin chocolates, meet the finest bean-to-bar producers and learn which wines best match your favourite sweet treats at a pop up market dedicated to all things cocoa. Canopy Market (King's Cross), free entry, book ahead for some events, 11-13 May
PIZZA FESTIVAL: Whether you're a pizza purist or a closet Hawaiian fan (hey, no judgement), there's plenty to get excited about at a festival dedicated to the world's greatest pie. With your ticket including unlimited pizza, it'd be a crime not to come and grab a slice of the action. Porchester Hall (Notting Hill), £15, book ahead, 11-13 May
WHISKY WEEKENDER: If all that talk of food has left you wanting something to wash it down with, look no further than The London Whisky Weekender 2018. Whisky connoisseurs from all over the world are coming to Kennington for three dram-atic days of tastings from the finest distillers. Kia Oval (Kennington), £45-£50, book ahead, 11-13 May
KIDS LITERATURE FESTIVAL: Budding young bookworms will feel right at home at Barnes Children's Literature Festival. Kids lit heavyweights including Judith Kerr, Cressida Cowell, Axel Scheffler, Lily Cole, and Sophie Kinsella will be in attendance, and there are plenty of family-friendly activities to get stuck into (an all-singing, all-dancing, Matilda musical theatre workshop, anyone?) Various venues (Barnes), £5, book ahead, 11-13 May
TOOL TO TABLE: Transform a slab of clay into a beautiful and functional work of art with the help of Collective Matter. As part of London Craft Week, you'll fashion your own tools out of their collection of bric-a-brac and create a coil-moulded plate, a delicate-pinched egg cup, or whatever piece of tableware takes your fancy. After the workshop, your prized crockery will be fired for you to collect and keep. Sugarhouse Studios (Bermondsey), £25, book ahead, 11am-5pm, 12-13 May
RED HOT SALE: Up for a feel-good night on the town? This week, book tickets to Kinky Boots — the glittering West End show, featuring songs from Cyndi Lauper — and enjoy up to 50% off. Adelphi Theatre, from £20 with discount, book ahead, various dates and times (sponsor)
---
Sponsor message
Spice up your weekend at Chang Sensory Trails
Not got a trip planned for this year?
Chang Beer is inviting you to get a taste of Thailand, and you don't even need to leave London.
Their multi-sensory foodie event, Chang Sensory Trails, is completely free to attend, and it's returning to London this year as part of a four-city tour.
Foodies can expect a delectable line-up of the best Thai food in town, with eight top restaurants taking part. Each of them will be serving up a delicious signature dish, with a mix of music and art for you to experience too, all washed down with a refreshing Chang beer, of course.
Chang Sensory Trails takes place on 12 May, noon until 10pm, at Last Days of Shoreditch. Entrance to the event is free but register your interest on their Facebook page to ensure you don't miss out.
---
Saturday 12 May
FREE CRONUT HOLES: Yep, you read that right, free Cronut Holes. Belgravia's Dominique Ansel Bakery, home of the Cronut, is celebrating the croissant-doughnut hybrid's 5th anniversary by offering free Cronut Holes in five different flavours from around the world, for today only. Not content with just one? Limited edition boxes with one of each flavour are available to buy for one day only, but must be preordered. Free (or preorder for £17.50), store opens 8am, available while stocks last.
VENETIAN SKYE: Head to Violet Bakery (the one tasked with whipping up Harry and Meghan's royal wedding cake, no less) where Claire Ptak and her team will be greeting debut cookbook author Skye McApline for a day-long Venetian-themed cook book event. Graze on apricot croissants and flourless chocolate cake, get your cookbook signed and discover the best places to dine in the floating city. Violet Bakery (Hackney), free, just turn up, 9.30am
INDIE MUSIC MARKET: Vinyl + beer = good times. Independent music labels like !K7, 4AD, Bella Union and Big Dada (to name but a few) are taking over Old Spitalfields Market to show off their freshest produce, while you enjoy a drink courtesy of the city's finest indie brewers. Old Spitalfields Market, free entry, just turn up, 10am-6pm
BACK TO THE FORTIES: Hope you've been perfecting your victory rolls. Brooklands Museum is throwing it all the way back to the 1940s with a day of vintage glamour, including a classic car display, a period costume sale and a dazzling dance competition. Brooklands Museum (Weybridge), £15, book ahead, 10am-9pm
EMBROIDERY WORKSHOP: Learn a craft dating all the way back to the 5th century — traditional Palestinian embroidery. As part of Palestine On The Thames: Nakba In My Present programme, Ashaam has teamed up with Auntie Suzy's Embroidery to teach absolute beginners the art of adorning fabric the Palestinian way. Riverside Building (Hammersmith), £20, book ahead, 11am-12.30pm, until 13 May
POSTCARDS IN THE PARK: Travel back in time to an age where it was impossible to check in with your loved ones at the touch of the button. Over two billion letters and 140 million parcels passed through Regent's Park to keep soldiers connected with their families during the first world war — find out how all that was made possible at an interactive, immersive outdoor exhibition here for just one day. Cumberland Green (Regent's Park), free, just turn up, 11am-3pm
CREATURE CREATIONS: Keep the kids occupied with arty activities at the Grant Museum of Zoology, which is creating a paper menagerie inspired by the weird and wonderful specimens that call it home. Grant Museum of Zoology (Bloomsbury), free, just turn up, 1.30pm-4.30pm
SLO-MO STROLL: Experience London at a gentler pace with a guided walk along the Strand, Trafalgar Square, and Covent Garden that encourages you to experience stillness in a city that seemingly never stops. Meet by Cleopatra's Needle (Victoria Embankment), £15, book ahead, 2pm-4pm
EUROVISION: Yep, it's that time of year again. Find out where London's best Eurovision screenings and parties are taking place, and get booking.
HANWELL HOOTIE: See over 90 bands perform original music for free across 15 west London venues. Guitar-driven rock takes centre stage in the birthplace of the mighty Marshall amplifier at this year's Hanwell Hootie, with headline acts including Fizzy Blood, Rews, and Du Bellows. Viaduct Meadow/various venues (Hanwell), free, just turn up, 3pm-11pm
NOWHERE NIGHTS: Step into a Bohemian underworld of performance poetry and Parisian Jazz. The latest edition of Nowhere Nights features Parsimonius Monk, Antonia King, and Gabriele Pollina on the handpan. Bedales (Leadenhall Market), £11.07, book ahead, 7pm-10.30pm
COMEDY CARNIVAL: The Green Milk Comedy Carnival is in town for just one night of psychedelic clowning around. As well as a stellar line up of comedy talent, there will be funfair games, festival punch, and possibly even a bubble machine. 2Northdown (King's Cross), £10-£12, book ahead, 8pm-10.30pm
Sunday 13 May
MINI MURAL-MAKING: Think of some phrases that make you feel good and use them as a springboard for creating your own bold typography artwork with the help of mural artist Naomi Edmonson. Forget post-it notes on the mirror, positive affirmations have never been this pretty. Hackney Downs Studios (Hackney), £21, book ahead, 10.30am-1pm
FORTY HILLS FARMERS' MARKET: A brand new farmers' market is coming to Enfield, bringing with it seasonal veg, rare breed meat and award-winning locally produced wine. Pooches on leads are welcome. Forty Hall Estate (Enfield), free entry, just turn up, 10am-5pm
MAKE AND DO: Kids' science magazine Okido is running creative workshops for little ones all spring. This month's theme is animals, and grown-ups are welcome to stick around the cosy bookshop and browse the tomes during their child's hour-long slot. Telling Tales Shop (Hackney), £8, book ahead, 10.30am-4pm
BEWARE THE SPIDER: All-female recorder quartet Palisander are making an appearance at the family-friendly Hackney Proms to perform an intimate concert of Rowland, Vivaldi, Byrd and traditional 17th-century Italian Tarantellas. You'll also learn all about the tarantism phenomenon — when, in Renaissance Italy, the tarantula's bite seemingly caused an epidemic of manic dancing. Hackney Showroom, Hackney Downs Studio, £12, book ahead, 11.30am-1.15pm
PUPPET PARTY: Mr Punch is turning the ripe old age of 356 — celebrate with him at the Covent Garden May Fayre, featuring plenty of puppet shows, marionette making and maypole dancing. St Paul's Church Garden (Covent Garden), free, just turn up, 11am-5pm
PINE TREE PLOD: London Spiral Walk, an epic 300 mile stomp exploring London from the inside out has reached its outer circle, exploring where the home counties melt into the metropolis. Wander past tall trees, aerodromes, and centuries-old buildings, as you make your way from Hatch End to Ruislip. Meet at Hatch End station (Hillingdon), free, just turn up, 1pm
SAVING DEMOCRACY: Get ready to question everything you ever thought about democratic decision-making. Paul Evans, author of Save Democracy — Abolish Voting leads this talk on the flaws in our democratic process and attempts to offer an alternative way for people to really have their say. Conway Hall (Holborn), £8, book ahead, 3pm-4.30pm
BELSHAZZAR'S FEAST: Folk duo Belshazzar's Feast bring their wry humour, pop inflections and hints of classical and jazz to Walthamstow Folk Club for a unique live experience you won't be forgetting in a hurry. Ye Olde Rose & Crown Theatre Pub (Walthamstow), £13, book ahead, 7.30pm
UNCLE GLEN'S MENAGERIE: Some of London's top performers are being thrown together for the first time at Arcola Theatre. Leading improvisers and familiar faces from shows such as Black Mirror and The Crown will enter scenes where one actor has absolutely no clue what they're stepping into. It promises to be hilarious, chaotic, and possibly mobile. Arcola Theatre (Dalston), £10, book ahead, 7.30pm
Fun things to do with our friends and sponsor Funzing...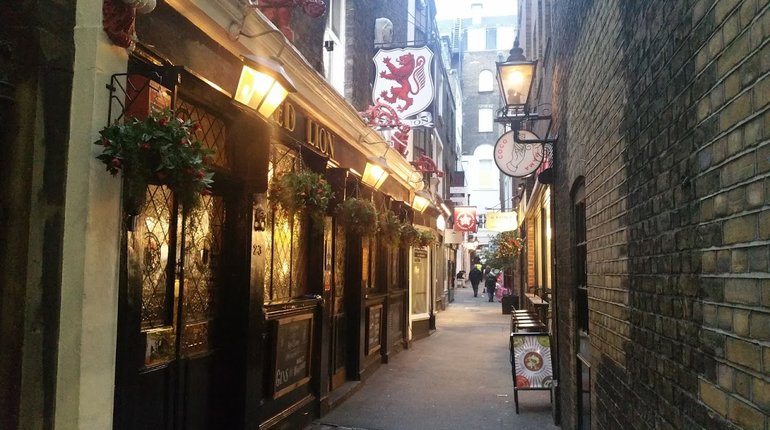 London is a city of incredible transformation. With structural remains that date back to ancient history still in existence, this unique walking tour takes in Lost London in all its former glory. From the Titanic booking office to the graveyards of man's best friend, you'll discover the weird and wonderful places that used to exist in the capital but are now only committed to memory. Using old photographs, newspaper cuttings and stories from the past, you'll be amazed at what has largely been written out of our history books... Get tickets
Whether you're a pre-grated cheddar sprinkler or mimolette fan, this cheesy walking tour will delight your senses. Starting off at a cheese counter in Mayfair that has been serving for more than 300 years, you'll tour the city's best dairy delights - including Fortnum & Mason, where the royals get their fix. Get tickets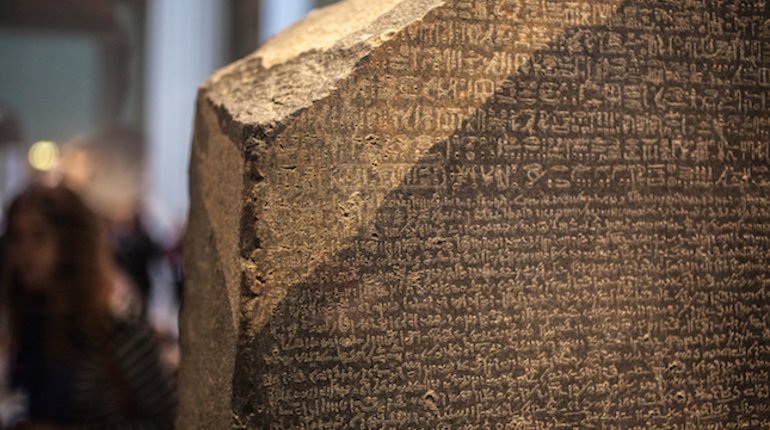 Track the journey of humanity through this tour around the British Museum. The tour aims to help you understand why the world is the way it is, and show how humans learned to question absolutely everything. Get tickets
The Underworld collides with the Underground in more ways that one -- from the angel that saved a tube worker from death to the ghosts of King's Cross, discover the ghoulish history of the Undergound on a tour around the city. £10 Get tickets