Things to do this weekend is sponsored by Pal.
All weekend
MOVING (CLAY) HEARTS: Over the last month or so, many people have been making clay hearts in drop-in workshops. This weekend the hearts will be carried to the Migration Museum, where an installation will be set up. Join the 'moving hearts' procession on Saturday morning or add your thoughts on migration and belonging to the installation all weekend. Migration Museum (Lambeth), free, just turn up, 24-25 March
PLAYBACK FESTIVAL: Although lots of the talks have been snapped up, you can still check out the work of emerging artists at the Playback exhibition, which sees their short films blown up and projected onto large-scale and interactive displays. ICA (The Mall), free, just turn up, until 25 March
SUFFRAGETTE ACTIVISM: What better way to mark 100 years since (some) women were given the right to vote than an immersive experience of the life of a Suffragette activist. Relive the life of a suffragette via police records, leaflets and jujitsu. Piccadilly Circus, £18.50, book ahead, until 25 March
UK ASIAN FILM FESTIVAL: It's the final weekend of the UK Asian Film Festival, which this year has a feminist twist. On Saturday you can see a feel-good coming-of-age story Boogie Man, while the closing night sees Punjabi musician Mona Singh perform with her father. Various venues and prices, book ahead,until 25 March
AWOMEN FEST: International Women's Day events continue with this feminist arts festival, featuring Drag Kings, tarot readings and a banging line up of female DJs. DIY Space for London (Bermondsey), £11, book ahead, until 25 March
---
Sponsor message
Find likeminded Londoners to socialise with this weekend
Ah, so many things to do, so few people to do them with. Everyone's social calendar is so booked up these days that it can take weeks to get a date pinned down. Don't worry though — Pal App can help.
The app is designed to help you connect with likeminded Londoners and expand your social circle, meaning you'll never be left to tackle the gym on your own again. Or the pub quiz. Or… well, you name it really.
How does it work? The secret is in the activities. Post one yourself, or just browse what others are getting up to — it won't be long before you've assembled a group. You're then free to chat to your future buddies and ping friend requests to those who you click with, ready to organise more get-togethers.
Simple, really. The app is available on iOS and Android, and it's completely free to use. Click here to visit the Pal App website and find out more.
---
Saturday 24 March
CUT IT OUT: Bored of that adult colouring book you got for Christmas? Try snipping instead with illustrator and paper-cut artist Poppy Chancellor, who adds some sass to the humble scissor. Drink Shop & Do (King's Cross), £35, book ahead, 10.30am-12.30pm
DEPTFORD CRAFT BEER FEAST: It's not every weekend, you get 23 of London's best breweries in one room. Arrive early, line your stomach with street food then let the tastings begin. Deptford Market Yard, free entry, just turn up, noon-9pm
LONDON IN SLOW MOTION: London can get pretty hectic so take the time to slow down on this tour, which fills you in on changes to the capital that have happened over hundreds, thousands and millions of years. Cleopatra's Needle (Victoria Embankment), £15, book ahead, 2pm-4pm
BOAT RACE DAY: Watch two heavyweights of the intellectual world make waves at the annual boat race. Arrive early to take advantage of the BBQ, bar and nab the best views. The Pier House (Chiswick Pier), free, just turn up, 2pm-5.30pm.
MORE IMPORTANTLY: The Spitalfields City Farm Goat Race also takes place today, with two goats going head to head, one representing each of the universities. This event always sells out, so get your tickets quickly. £15, book ahead, noon-6pm
TYPOGRAPHY WORKSHOP: Want to turn your doodles into eye-catching designs? Join this free class in typography. All materials are provided. Great Art (Dalston), free, book ahead, noon-6pm
URBAN FOOD FEST: Whether you fancy Italian, Brazilian or Venezuelan cuisine for lunch, you'll find a trader at Urban Food Fest which serves it up. Throw in some floral cocktails and you've got a date. Euro Car Parks, free, just turn up, noon-midnight
SPRING RISING: Fingers crossed the sun shows its face for Spring Rising, a community festival in celebration of the arrival of longer, lighter days. Join the Carnival of Flowers procession, complete with costumed dancers, live music and an illuminated garden finale. Goose Green (East Dulwich), free, just turn up, 6pm-9pm
PAYDAY!: Rejoice, it's payday! Now go and spend your hard-earned cash at this new DJ night, which aims to make going out fun again. It's starting by offering free drinks to anyone who arrives early. The Tiger (Homerton), free entry, just turn up, 8pm-2am
EARTH HOUR: Thankfully for the planet, being an eco-warrior is becoming cool. Tonight you can show you care about the environment by switching your lights off for 60 minutes at 8.30pm. Check out the Earth Hour map to find out which venues and restaurants are taking part. Free, just turn up, 8.30pm
Sunday 25 March
Remember: clocks go forward by one hour, at 2am on Sunday
MUSIC HERITAGE LONDON BUS TOURS: Do you wish you could time travel back to the good old days? Well, these new bus tours are no Tardis but they'll do while we develop the tech. There are four tours to choose from including the 'Swinging 60s', the 'Hendrix Experience', 'Rolling Stones and Beatles in West London', and the 'Hard Rock Museum' tour. £20, book ahead, Sundays and Tuesdays
LONDON LANDMARKS HALF MARATHON: If you're wondering why loads of roads are closed in central London today, it's to make way for the 10,000 runners who have embarked on a half marathon. Why not turn up and show your support? Central London, free, just turn up, from 9.30am
CAMDEN VINTAGE KILO SALE: Scan rails and rails of clothes before diving in and grabbing the good stuff – which you pay for by weight. Get an early bird ticket for an extra hour's browsing. Cecil Sharp House, £3, book ahead, 10am-4pm
URBAN FOREST: HERNE HILL: Get to know London's many species of street tree on this tour, led by the aptly named Paul Wood, who has written a whole book on the topic. You'll leave with a whole new appreciation of the urban forest and (hopefully) a phone full of cherry blossom photos. Herne Hill station, £18/£22 on the day, book ahead, 10.30am-12.30pm
MODERN CALLIGRAPHY: There's something deeply personal and exciting about getting a note written with ink rather than a computer. Whether you've got some fancy invitations to give out or just want to learn a new art form, join this relaxed calligraphy class. Drink Shop & Do, £55, book ahead, 10.30am-1pm
LAUGHTER YOGA SESSION: Brighten up your Sunday with this endorphin-inducing yoga session, where laughter is key to the relaxation process. The Archivist's Gallery, free (donations welcome), just turn up, 11am-noon
LONDON HANDEL FESTIVAL: London's newest oldest attraction, The Charterhouse, a former monastery and almshouse, is hosting a gig within its historic walls. Hear a selection of Handel's exquisite German arias performed at this afternoon concert. The Charterhouse, £40, book ahead, 2.30pm/4pm
FORMATION MOVEMENT: Find your inner chill at this series of yoga classes inspired by the music and culture of Africa, Mali, Morocco and Ghana. Book individually or as a set of nine if you want to be a fully fledged yogi by summer. Juju's Bar & Stage (Spitalfields), £10-£80, book ahead, 11am-noon, every Sunday until 1 April
LADY LIQUID LOVE: Fancy getting slippery with strangers on a plastic sheet? If you read our write-up and want to get oiled up, now's your chance. Sign up at the Lady Liquid Love website. East London venue near Broadway Market, £35, book ahead, 5pm-8pm
PSYCHOSTASIA THE RITUAL: Prepare to be captivated by this theatrical acoustic gig in a stunning dilapidated chapel in Peckham, in which the musicians play reproductions of ancient Greek instruments. Asylum Chapel, £25, book ahead, 7pm
Fun things to do with our friends and sponsor Funzing...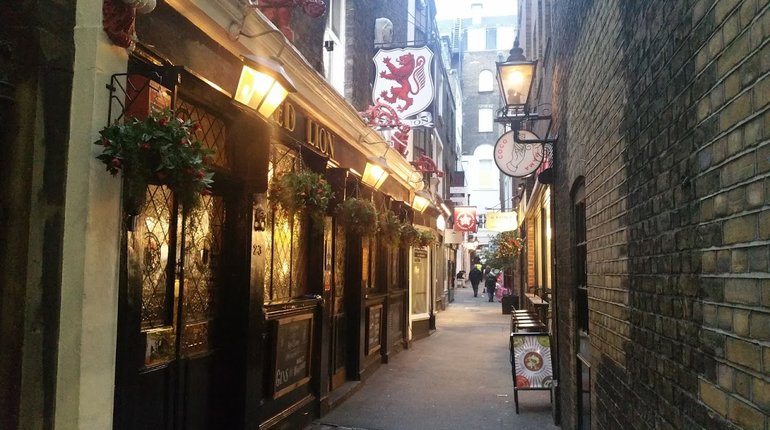 London is a city of incredible transformation. With structural remains that date back to ancient history still in existence, this unique walking tour takes in Lost London in all its former glory. From the Titanic booking office to the graveyards of man's best friend, you'll discover the weird and wonderful places that used to exist in the capital but are now only committed to memory. Using old photographs, newspaper cuttings and stories from the past, you'll be amazed at what has largely been written out of our history books... Get tickets
Whether you're a pre-grated cheddar sprinkler or mimolette fan, this cheesy walking tour will delight your senses. Starting off at a cheese counter in Mayfair that has been serving for more than 300 years, you'll tour the city's best dairy delights - including Fortnum & Mason, where the royals get their fix. Get tickets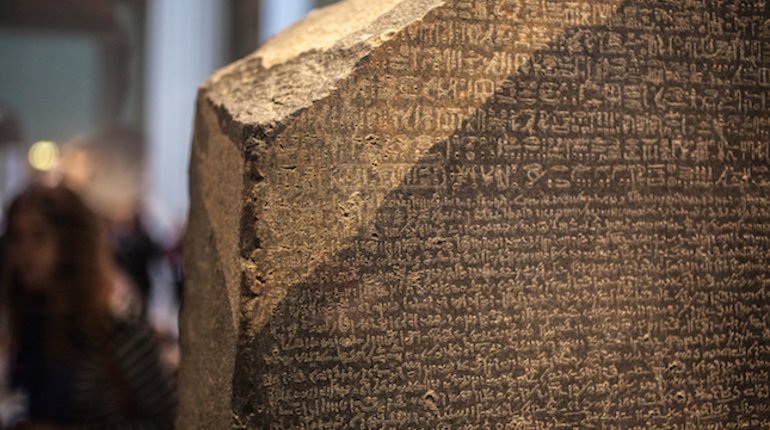 Track the journey of humanity through this tour around the British Museum. The tour aims to help you understand why the world is the way it is, and show how humans learned to question absolutely everything. Get tickets
The Underworld collides with the Underground in more ways that one -- from the angel that saved a tube worker from death to the ghosts of King's Cross, discover the ghoulish history of the Undergound on a tour around the city. £10 Get tickets